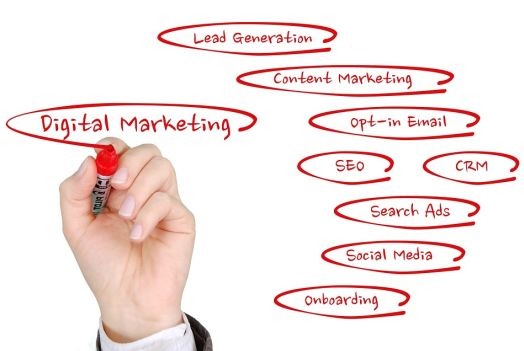 With the rise in digital marketing, businesses had to quickly evolve with the times and completely revamp their marketing strategies. Businesses these days – irrespective of size and industry – need to market their products or services through relevant marketing channels to reach their target consumers. But it is not easy to do so.
Digital marketing requires extensive knowledge of the various digital marketing channels relevant to each industry, territory, and the audience. For instance, a digital marketing company in China will use different channels and strategies than other territories to promote a brand. So, it can be useful for businesses to hire a digital marketing company to promote their brand on the Internet in the most viable manner.
Here's more on how a digital marketing company can help businesses.
Industry Knowledge
Digital marketing doesn't consist of a series of the same steps for every new initiative. It needs to be customized for each new product launch for every new territory. Such efforts require excellent industry knowledge to analyze the marketing requirements of brands and formulate the right strategy for their promotional work. It is not possible to simply learn a few tricks of the trade from online resources and take over the digital marketing of your own business.
Let's say, you wish to launch a new skincare product in the Chinese territory. Now, the Chinese market is different than the rest of the world when it comes to digital marketing. The country has its own network of social channels not present anywhere else in the world. So, for the success of your digital marketing efforts, you will need the knowledge of different social channels, how to leverage them for your target audience, and how to best utilize them for your requirements. On the other hand, you can simply hire a digital marketing company in China to provide you the desired services.
Professional Expertise
When you work with a digital marketing company, you won't need to second guess your strategy. The team at the agency you hire will know the best way to formulate a digital marketing plan for your business. Be it a new product launch or rebranding of an existing product; a digital marketing agency will have the right expertise to make the campaign a success.
Digital marketing companies hire people who are experts in their fields. These companies work with in-house content experts and marketers who plan and form territory-specific and product –specific strategies for businesses. They know how to leverage the power of each social network for a given set of audience. Due to their expertise, they won't waste your time and resources in mindlessly experimenting with different plans before finding one that may or may not work.
Wide Experience
Experience of digital marketing companies is another reason for businesses to work with them. Working with long-established digital marketing companies can be very beneficial for businesses.
Digital marketing companies with a wide range of industry experience will have covered most product categories and territories. For instance, a digital marketing company in China with extensive experience is most likely to have covered campaigns for different kinds of businesses. Such companies will understand the demands of the audiences for these businesses and how to best work with them. The team at these marketing agencies will know how to leverage different types of marketing initiatives for the extremely competitive Chinese territory. They will know how to use search engine marketing in the Chinese territory, which is markedly different than what is present elsewhere in the world. It requires different knowledge, expertise, and strategies
They will know how to allocate budgets between paid marketing campaigns, social media marketing, content marketing, and free giveaways. They will know how much effort to put in for creating resources such as newsletters, e-books, and creative social campaigns.
You can hire a digital marketing company with experience for your business category. Even if the agency you like doesn't come equipped with experience in your business category, the team working there would be able to provide you with an outline of the plan based on their know-how, expertise, and understanding of the finer nuances of digital marketing.