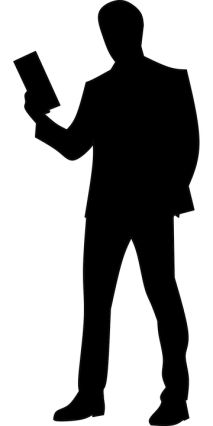 Chinese business or not, there are endless possibilities and opportune moments for increased sales and revenue on WeChat using WeChat marketing. WeChat is the most influential social media platform there is in China today, with over 1.05 billion active users monthly. While the marketing techniques of WeChat used by B2C companies are many, and the internet is flooded with these techniques, people seldom talk about the WeChat marketing techniques used by B2C companies. Why is that? Possibly because B2C companies conduct measurably more marketing campaigns than B2B companies, and therefore, have higher sales growth using WeChat? That's definitely one of the reasons. 
B2B WeChat Marketing Guide
Now that we've established WeChat marketing techniques are mostly used by B2C companies, fret not if you're a B2B, for we have put together a marketing guide that will help you go about using WeChat marketing the right way. 
Before you actually open your official WeChat account, there are a few factors to keep in mind… 
Establishing Your Brand
Keep in mind that this is before you enter the world of WeChat. The first thing you need to do is to determine your company values. Ask yourself the important questions, ie, what is pertinent to you, what do you strive for, and what your foundation is, vis-a-vis intentions and goals. Once you have that narrowed down, you'll get a clear idea of your company values- this helps you communicate them across to all audiences (target or not), and they remain the underlying theme for your content and brand positioning. 
This, in turn, helps you communicate what you thrive across the market (which is the case with B2B companies). If you're looking for effective ways to communicate your brand using WeChat, there are many, but since Chinese customers are creatures of habit, you might want to consider options that have proven successful in the past. Some of these examples are telling intriguing stories of your brand value, and how you came across it, the history of your company and how it reached where it is today because it stood steadfast in your company morals, and of course, the unsurmountable founder's interview. 
Provide Insightful Thought to the Industry 
Become an expert in whatever industry you're in; this will not only help you when you take up WeChat marketing techniques but help you share knowledge through industry and product insight. This in turn helps promote your brand using your products. Make sure to keep your content up to date and helpful. As long as you have that covered, you will have many loyal followers lining up.  Provide timely insights on topics that pertain to your industry: this adds value to your audience. When your audience is able to pick up intriguing facts about your industry from your content, rest assured, they'll be back. This helps you with WeChat marketing even before you open an account! Content can be written in the form of reports, case studies, hot topics, news, social events, and whitepapers. Be Creative! 
Don't Shy Away From Being Human
Keep in mind that the Chinese audience is quite different from the rest of the world: they are genuinely interested in not only staying topical but learning about your company and what it strives for. Keep in mind the golden rule: 80/20- 80% of your WeChat marketing techniques should be posts informing, educating, and entertaining your audience, while 20% of them should directly promote your business. Note that we are all human, and at the end of the day, even business is all about making connections and engaging with fellow humans. With the number of people engaging online, it is essential you show the human side of your business. This kind of WeChat marketing is otherwise known as human-to-human, or H2H! 
The Most Relatable Content
After you've opened your official WeChat account, always remember that content is king. In fact, B2B's most effective tool is content marketing. You need to provide informative and entertaining content of value to your audience in order to build a strong follower base: and this all depends on your content. WeChat marketing is helpful here: this platform promotes your content directly, while your website houses it. The goal is to drive traffic from the WeChat account to your website; this helps convert followers into customers. In order to make that successfully happen, your content needs to be gripping, so get on it!