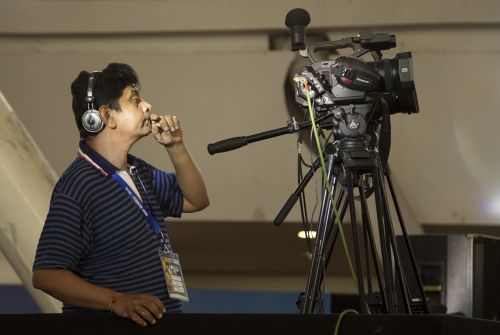 There is evidence aplenty that video marketing is a useful tool. As a result, more and more businesses are using video as a core marketing strategy. According to a report, 92% of marketers say that video is an important part of their marketing services.
A corporate video is an instant and effective way to get your business message across to viewers. Once you decide that you need a corporate video, you have to pick the most effective video production service Miami.
Somebody needs to shoot the video, a voiceover may be required, design elements will have to be incorporated, post-production will be required, etc. Ideally, you should look for a video production company that can provide all these services. Here are some tips to find one.
View the portfolio
A worthwhile video production service in Miami will have a portfolio for potential clients to review. In many cases, the video portfolio will be accessible on its website. However, to view their most recent work, you may have to visit some external sites like Vimeo or Facebook. This is because updating a website is time-consuming so they upload new videos every few months.
Also, don't get dazzled by a demo reel. Many productions host a demo reel on their homepage. A demo reel is typically a short sequence of clips from various past projects set to music. The purpose is to highlight the strengths while covering the weaknesses. You need to see the finished video and judge its overall quality which a demo reel doesn't show you. A finished video will tell you about how shots have been put together in terms of lighting, setting, continuity, and how the content has been built.
Compare prices
Getting several estimates is the only way to make sure that your project is priced right. For the same project complexity, bids can come in various price ranges.
Prices vary greatly in the video production industry. The key factors to consider for the budget are usually video length, services included, number of locations, artists required, quality, etc. Whenever you increase any of these elements, you increase the budget.
The ambition behind the project and the size of the budget generally walk hand in hand. No matter what your budget, you will always find people who are into video production. Just that the production quality will not be the same. And if you get shaky, blurry videos, the purpose will be defeated. A bad impression will be created on customers and followers.
Comparing the price and knowing what you will get should help you in choosing the right company.
Know how your project will be managed
Make sure to do your homework on each production that you receive a bid from. Where do they stand out? For example, production may be highly proficient in aerial drone shots. Another may be best at filming client testimonials. Someone may know what kind of videos work on social media. Ideally, you should settle for a production that is diverse in its offering.
You should be involved with the production of the video but you shouldn't have to worry about various aspects of production in detail. For this reason, it is crucial that you hire a production company that can handle every aspect of the production process from storyboarding to casting to editing. You should have a point of contact, ideally the director of the video, who will inform you beforehand how your project will be managed.
Make sure that there is a culture fit
Hire a company that you can trust to create content that accurately represents you and your company. It may not be a one-time involvement and you may have to collaborate with the production to create many more promotional videos.
Just as you want to make sure that a new employee fits with your company culture, you would want your production company to be a culture fit. You may save a few bucks if you hire a new team for each new video project but there may also be a wastage of time. If you work with the same team, processes will be familiar and there will be opportunities for growth with each project.
Do you have any questions about a video production service Miami?