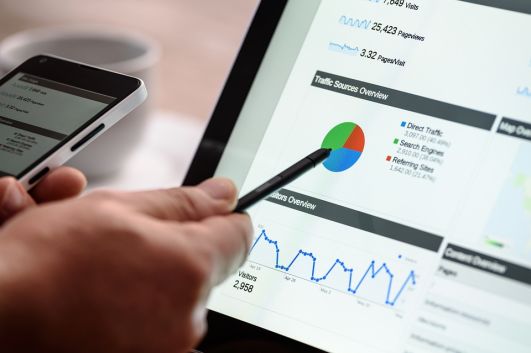 But, you aren't alone out there. Your competitors are also investing in digital marketing. To beat your competitors and grab most of the opportunities, you need a reliable and competent digital partner.
But finding the right China digital marketing agency is less than easy. Increase in the number of digital agencies in the recent few years has made it difficult to choose the right one. But, when you know what exactly to look for, there is a high probability that you will find a trustworthy and competent digital marketing partner in China.
So here are the things you need to consider when hiring a digital marketing agency:
Business needs
First of all, understand your business needs and determine what actually you want from your digital marketing campaign. Digital marketing includes SEO, SMM, PPC advertising, Content marketing, Email marketing, Mobile marketing, and various other online advertising techniques. So describe your business needs in term of website creation, SEO, PPC advertising, and social media marketing. As you are launching your product in the Chinese market, you will need website localization services. Look for an agency that can provide you all the services and able to cater to all your business needs.  
Credibility
When you are outsourcing your digital marketing, it becomes very important to find a credible digital marketing agency. Determine the agency's credibility. Check the company's website and look for the information such as an address, bios, client list, certifications, and clients' testimonials. If you do not find this information, then there is no point in hiring such a company. As you are looking for a China digital marketing agency, make sure that your company has at least one office in China.    
Reviews
The best thing about outsourcing companies is you will always find reviews. Have a thorough look at the reviews. Read through client reviews on sites like Clutch, Expertise and other similar online platforms. It will give you deep insight into the expertise of digital marketing agency you are going to hire. Digital marketing agencies pay a lot of importance to their clients' reviews because it is a common way to attract new clients. If looking at reviews, you find clients that are not satisfied, then probably this company has provided poor services. You can also ask your company for the case studies. If they have nothing to show, then you can presume that they have not done anything significant in the past.
Experience
Well, it is one of the important factors because the digital landscape is quite a dynamic landscape. There are many things which one can learn only with experience. It takes time to figure out what works and what doesn't. Look for a digital marketing agency that has at least three to five years of experience in digital marketing in China. Because you need an agency that understands Chinese consumers behaviors and personality traits well. As there is no Google, Facebook, Instagram, Youtube, Messenger and Twitter in China, you need an experienced digital marketing agency which is well-versed with Chinese digital landscape and local alternatives of these platforms.
Metrics
How your company reports and what KPIs (key performance indicators), analytics and metrics they will use to prove their worth matters a lot. It will give you a fair idea about what to expect from your company and what will be the returns on investment. Ask for a sample report. Ask for what tools your company will provide you to analyze the performance and track the results.
Specialization
Well, when you are looking for the best, it is good to hire a company that is specialized in your industry. However, it is not necessary companies which are not industry-specific not capable of providing you quality digital marketing services. It's just hiring the industry-specific digital marketing agency increases the probability of the success of your digital marketing campaign. So these are the six things you need to consider when hiring a
China digital marketing agency.