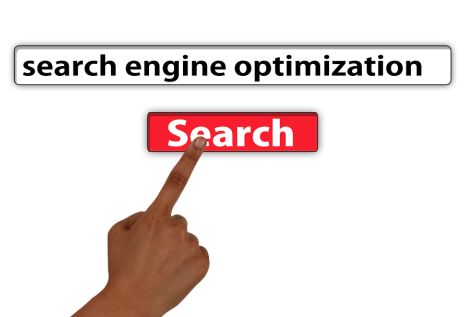 Hiring a good SEO firm can give you more advantages than getting just visitors to your website. However, with so many SEO agencies out there it can be an intimidating task to choose the right one. To make things easy for you, we have compiled a list of five things to look for in a Houston SEO firm.
1. Realistic Offerings
SEO is complex, and it requires a long time thinking. SEO results take time and no company can guarantee 100% results within a specific time limit as search algorithms keep changing in frequent intervals. The first trait you need to look for in an SEO agency is the one that comes with realistic offerings. Stay away from the agencies that guarantee overnight results.
Ideally, it takes around a year or more to see the results of a well-executed SEO strategy for a website. Some SEO tactics might skyrocket your site's ranking for short-term but those will be ineffective in the long run.
You should look for an SEO agency that focuses on your business goals and does not limit to just SEO strategies for improving rankings alone. A good agency will provide you a timeline segmented with actions and clearly explain what is being done and how it will improve growth.
2. Experience
Anyone can open an SEO firm and be a self-proclaimed SEO expert. You should look for the Houston SEO firm that has been long in the SEO business. The number of years the company has been offering SEO services is crucial to judge their expertise. Only an SEO firm that has been offering SEO services for many years would have experience in different industry verticals and know what works and what doesn't in SEO.
3. Case Studies
Good SEO firms will not only have successful case studies but would be willing to share them with you. The case studies would highlight their work and also give you concrete proof of their performance. In simple words, case studies validate their SEO expertise and skills.
Case studies are also a testament that an SEO firm in Houston can deliver positive results. It also affirms your trust that the SEO firm you select will provide good results and growth through their SEO strategies.
4. Certifications
You can find many SEO firms advertising themselves as "Google Certified SEO expert" but you should not fall for such claims. The truth is Google does not offer any certification for SEO but they do offer certifications for Google Analytics, Google Ads, Display, and AdSense.
Also, there are no "SEO certifications" per se, leading SEO agencies does hold standard certifications for PPC and Analytics from search engines like Bing and Yahoo. SEO firms that hold these certifications have proven knowledge of SEO for the search engine's advertising platforms.
5. White-Hat SEO Practices
There are two types of SEO practices- Black-Hat and White-Hat SEO practice. Black-hat SEO practices refer to using SEO strategies that violate search engine' terms of service to improve page and website rankings.
And white-hat SEO practices refer to the SEO strategies that improve rankings on search engine results pages while staying within the search engine's terms of service and maintaining the integrity of the website.
Though Black-hat SEO techniques can improve search engine rankings faster, there is always a hidden risk of penalization by search engines. In worst cases, your website may lose all traffic in a day if the search engine takes strict action for employing Black-hat SEO tactics.
On the other hand, White-hat SEO tactics are a safe bet to improve search engine rankings that may take time to show results. Ethical SEO firms would have no problem in discussing SEO tactics used to improve your search engine rankings.
These are some of the things you need to look for in an SEO firm in Houston. You need to be careful when selecting an SEO partner as a wrong partner might use SEO strategies that fail to attract traffic to your website and even worse can make it go down. Did we miss any important thing to look for in an SEO firm? Please feel free to comment.