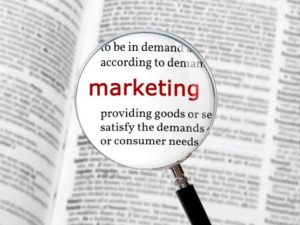 The landscape of marketing has continuously shifted as technology has evolved. We've moved from print ads to radio ads, and from radio ads to internet ads. Now, with the ever-increasing popularity of voice-activated devices, like smart speakers, the marketing environment has pivoted in a new direction once again. With each change in the marketing sphere, it can be difficult for companies to get their feet under them and create successful marketing tactics and strategies in an unknown area. In these instances, it's a good idea for companies to look to a voice marketing agency in order to create successful marketing strategies in this new and unexplored advertising environment.
What is Voice Marketing?
In order to create successful marketing tactics for voice marketing, first, we must understand what it is. Voice marketing is a set of strategies and tactics which are used to reach audiences who use voice devices, such as phones or a smart speaker. The central idea is to employ marketing tactics that aim to capitalize on the growth of people using voice-controlled devices regularly.
Let's look at some examples.
People typically use voice search when they're on the go, like in the car, to search for nearby locations that they are driving to. Not sure how much longer until you reach your destination? Just ask Siri or Google. A quick, "okay, Google," and your smartphone will activate, record your query, open the app necessary, determine the results, and report them back to you—all within seconds. This keeps people from pulling out their phone and manually search up the location as often, which is a significant safety benefit! However, it isn't the only application. A lot of people have Google homes now, which means they can ask Google or Alexa to play certain playlists and answer queries without having to stop whatever they happen to be doing. Are hands full? No problem. Alexa can look up a recipe for you or answer any other query you have—touch-free. With voice search weaving seamlessly into the lives of the everyday consumer, it can be difficult for companies to employ effective marketing tactics in this new advertising medium. This is why it's so crucial for companies to look to voice marketing agencies!
Why Should You Hire a Voice Marketing Agency?
There are a variety of reasons for you to hire a voice marketing agency, such as the following:
1. You will gain valuable marketing knowledge from experts! You get to use a voice marketing agency's experience and expertise to your benefit. You gain access to their successful marketing strategies, and to their technology, as well! Since marketing is an ever-evolving market, marketing agencies need to stay on top of the newest trends and technologies, not to mention the new rules. A marketing agency will ensure your advertisements are up to date, and effective for your chosen medium.
2. Your productivity will increase! Some companies have their current employees, who are unequipped and not trained enough to handle the marketing needs of their company, run their marketing. Having these employees be responsible for a company's marketing strategies would be detrimental to your company. By outsourcing your voice marketing needs, your current employees can focus on the work they are trained to do, thereby increasing the overall productivity of your company.
3. You will save money! Hiring a voice marketing agency to do your advertising for you saves you the time and money that would otherwise be spent on hiring people, training them, and making sure they have a space to do their work. With a marketing company, all you need to worry about is paying is their fixed, standard fee.
4. You will be up to date on new trends in marketing! As mentioned earlier, marketing trends can shift very suddenly, leaving companies floundering in the dust. When you hire a marketing agency, they'll keep your advertisements current with the continual flux of marketing trends so that you will never fall behind!
With the constantly changing landscape of the field of marketing, having a marketing agency that stays on top of the current trends and strategies of the advertising world is crucial to a company's success in advertising!